Marketing
Unlock the Power of Secure Marketing with SolidProof. Our comprehensive range of meticulously vetted marketing solutions, in collaboration with top-tier agencies, empowers businesses to achieve their goals.
*The screenshot is from the Forbes article about Solidproof.io. Read more Forbes.com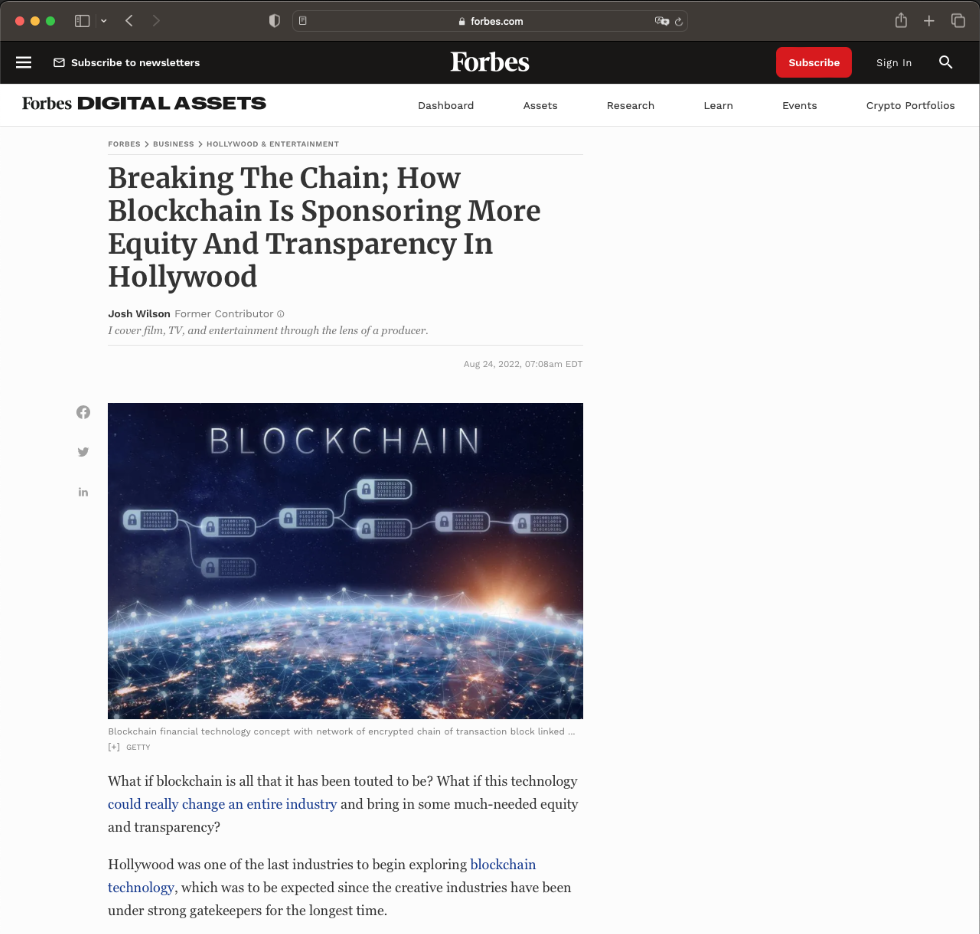 SolidProof offers clients a wide range of marketing solutions that have successfully passed our security checks. We are partnered with multiple high-class marketing agencies and work together with our clients to find the best solutions that suit their goals. Our marketing arsenal leaves no stone unturned, giving clients a one-stop place for all of their marketing needs. Going with SolidProof allows you to find the highest quality solutions at the best prices possible. We can assist with the following:
Influencer Marketing
Harness the power of influential individuals to promote your brand and drive engagement
Paid Advertisements
Maximize your visibility and target the right audience through strategic paid advertising campaigns.
Public Relations
Shape and manage your brand's reputation through effective public relations strategies.
Press releases
Amplify your brand's message and reach with impactful press releases for more networking.
Social Media
Optimize your social media presence and engage with your audience effectively.
Content Creation
Create compelling and engaging content that resonates with your target audience.
Billboards
Make a bold statement and capture attention with eye-catching billboard advertising.
Community
Foster meaningful connections and engagement within your community.
Need marketing for your project?
Request now to get in contact with the Solidproof team!